31 Mar

Front Garden Ideas

I can't think of a better way of spending a quiet day at home than researching front garden ideas. Here are some suggestions for you.
Your front garden matters
No matter how small, large, private or exposed, paved grassed your front garden is more than just the approach to your house. It's your welcome home at the end of a long day. The style and condition of your garden tells visitors about your character. Not only does your front garden add value to your home, by improving the neighbourhood it can also have an effect on house prices, crime rates and wellbeing.
Front Garden Ideas for functionality
Every front garden has a basic function. It's the entranceway to your house. Maybe it's a parking space, perhaps it's a path? It could be both. Many front gardens also serve as bin storage .
No excuses for "boring" garden paths……there are a wealth of landscaping materials out there. Why not mix and match for some exciting colour and texture combinations?
Small really is beautiful! Lovely features, easy care plants and lots of mulching makes this small garden in Colchester into a welcoming space.
The dark green plants on the left of the picture will quickly grow into a  hedge which can be neatly clipped for even more interest.

Large front garden ideas could include parking space and/or garages and outbuildings.
In this garden we've suggested Silver Birch trees for privacy and to ensure that the garden is as beneficial as possible to the environment.
Front Garden Ideas for Better Privacy
In this busy, crowded world, it's more important than ever that home feels like a sanctuary. That little piece of land between the road and the front of your house really can help. But there's a fine line between invoking a sense of privacy and security and making your house feel like a prison.
That's where the talents of a garden designer can make all the difference. There are a million and one little tricks we can use. You don't need to erect a high fence or plant a dense hedge (unless of course you want to). Remember that an opaque structure close to the front of your house will limit the amount of light that reaches your windows.
Clever planting, an interesting layout and some fabulous landscaping materials will make sure that passers-by are too busy admiring the garden to stare in your windows.
The gate pillars in this front garden "frame" the front door and lead the eye away from windows etc
This front garden makeover was designed by Tapestry Design Studios and built by Holland Landscapes. The original privacy hedge was in great shape so we've retained it and planted more hedging plants to disguise the wooden fencing. Hedges are not just a visual barrier – they do a great job of absorbing noise and pollution too.
How to make your front garden more interesting
after1
Here we have a typical newbuild front garden. It's not ugly – but it's not exciting either

Here's the same garden after a Fresh View of Planting  What a transformation!
Front Garden ideas To Show your home at it's very best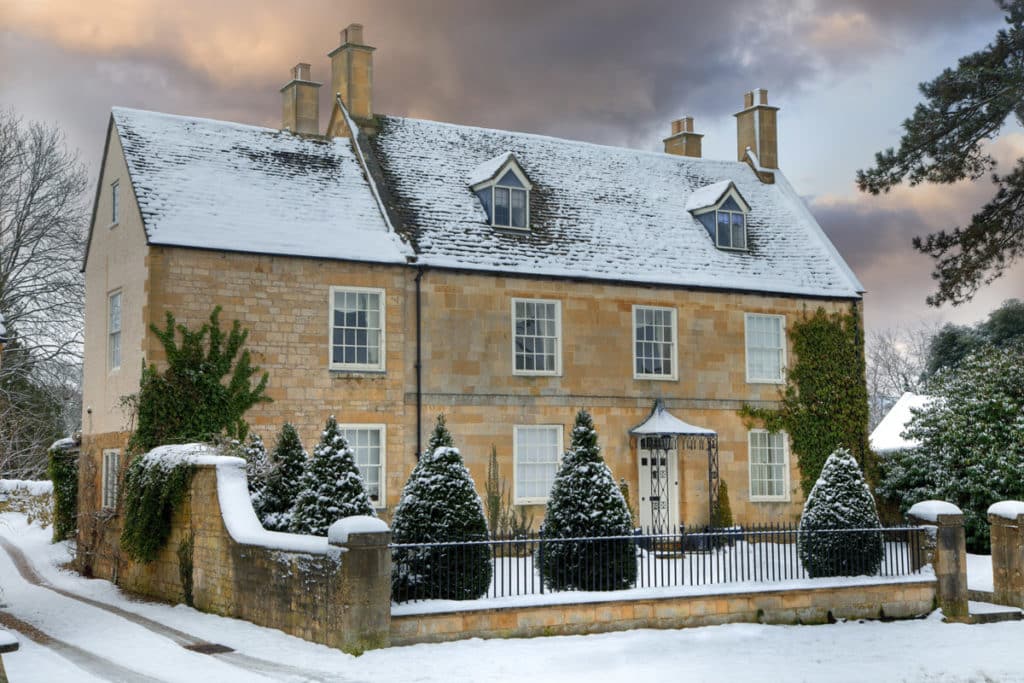 Your home needs to look its best all year round. Make sure your garden design ideas include a structural element that doesn't rely on summer flowers for the wow factor
Use colour, texture, movement and scent to ensure that your front garden really does show off the best elements of your home.
Eagle eyed readers will spot how the plants have been chosen to compliment the colours of the brickwork, rendering and window frames.
Easy maintenance front garden ideas
Need some front garden ideas that will be really easy maintenance? No problem. The Tapestry Design Studios team are just bursting with them. From low maintenance planting to driveway surfacing that won't be in breach of planning permissions….we can help.
Artificial grass is one way of reducing front garden maintenance. Other alternatives include gravel gardens, well mulched easy-care plants, or fascinating water features.
Call Tapestry Design Studios today to discuss inspirational front garden ideas to suit your property, your budget and your lifestyle.
Contact Tapestry Design Studios