24 Sep

Designing a Courtyard Garden

Clever garden design can turn a small enclosed space into a beautiful and very useable courtyard garden. Here are our tips on creating a courtyard garden.

My Nan was absolutely right when she said that good things come in small packages. I love designing small gardens in general but I really love it when I'm asked to design a courtyard garden.
What are the challenges in designing a courtyard garden?
At first glance, it's easy to write off a courtyard garden space for being too small, too enclosed, difficult to maintain and possibly even a little claustrophobic. But viewed through the eyes of a garden designer who likes a challenge, a courtyard garden has enormous potential.
It's all about embracing the privacy and the intimacy that a courtyard garden offers. Optimising the usability of the space by incorporating lots of features without creating clutter. And that means making best use of materials and thinking in 3D.
How will you use your courtyard garden?
The first stage in any garden design is considering how the space will be used. So my first question to garden owners is "In an ideal world, what would you like to happen out there?"
Al fresco cooking and dining?
Entertaining family and friends
Growing plants and flowers?
Producing vegetables and herbs?
Reading and hobbies?
Relaxing? Stargazing?
Children's play area?
Space for pets?
Putting your personal style on the garden
It's important that a garden should reflect the personal style, goals and aspirations of the people who are using it (not necessarily the person who designed it!). By meeting clients and getting to know them a little I can help them achieve a space that truly makes them feel good.
There are so many potential styles and moods for a courtyard garden.
Urban garden, lush and green with swathes of plants.
Just like a holiday with a sunkissed vibe.
Clean colours, spotless surfaces and architectural planting
Neutral tones, perhaps with the gentle splash of moving water.
Sizzling colours and plenty of interest.
Courtyard garden inspiration
Traditional with a touch of the Mediterranean
This sheltered courtyard dates back to Tudor times. It's in Leeds Castle where, incidentally, all of the gardens are just gorgeous.
In the centre of the space is a shallow pool with a gentle water feature. The whole area is paved for ease of maintenance. Plants, including citrus trees grow in stone pots. It's a contemplative place which feels incredibly peaceful. I could sit out here all day listening to podcasts or reading a book.
Swap the Tudor building for modern architecture and this is what a 21st century courtyard garden could look like.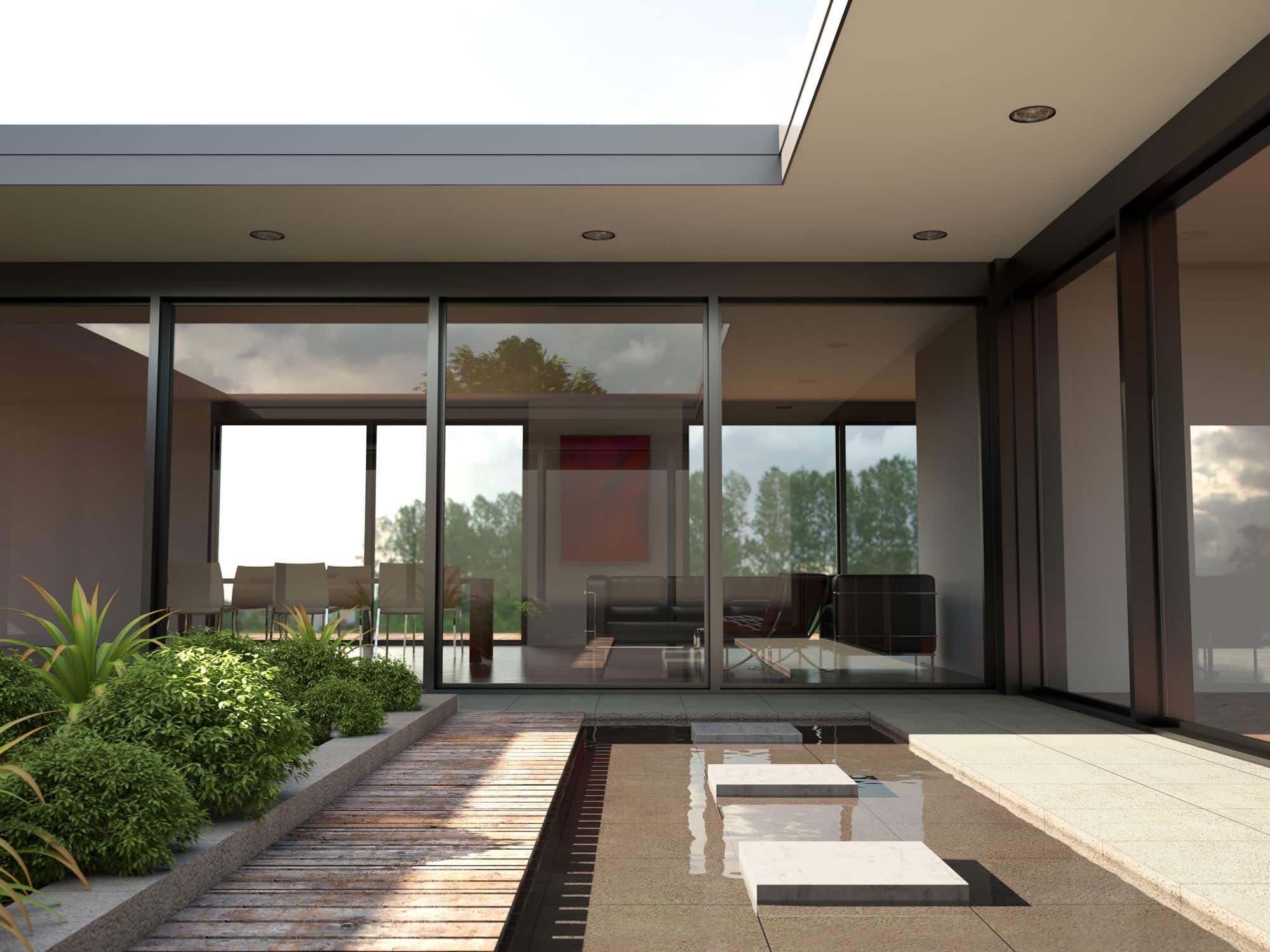 Small contemporary courtyard garden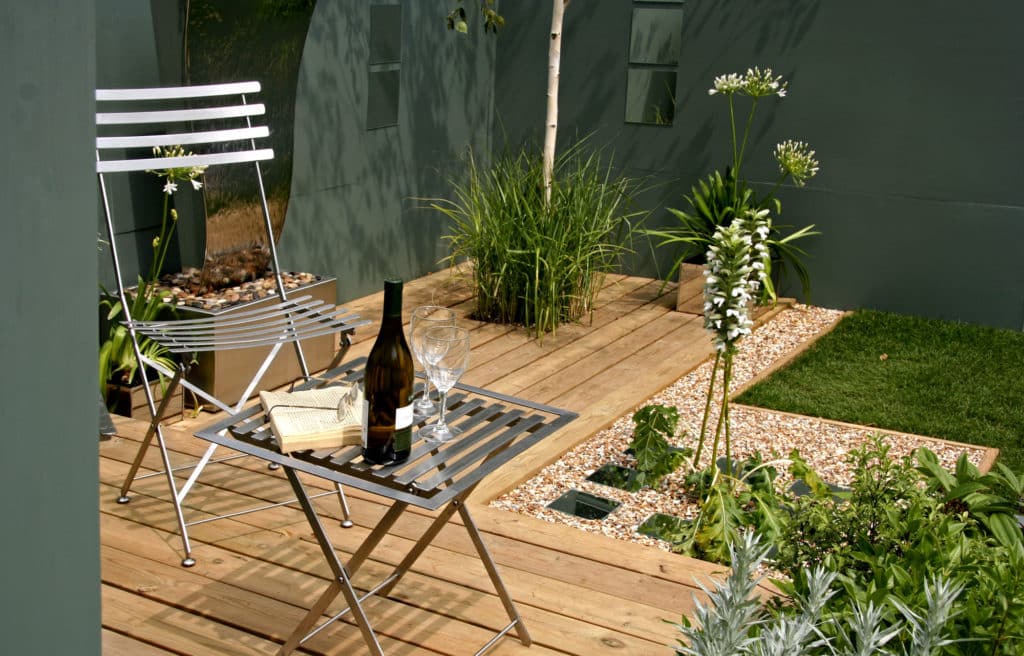 A very different design but no less beautiful. This contemporary garden has porcelain clad walls to encourage the eye to focus onto the planting. I love the shadows on the vertical surfaces and the clever use of reflective materials to bounce light around the area. It feels lively and interesting, yet very private and secure.
Water feature for a courtyard garden
This little water feature is perfect for a sunny courtyard garden. It fits right in with the lush planting and just bubbles away happily adding to the ambience. Safe for children to investigate
Small back garden with lots of planting
This garden is loosely based on a knot garden. A gravel path weaves between planted beds for a Tapestry Design Studio client who wanted lots of interest with low maintenance.
Need more inspiration for your courtyard garden?
Contact Tapestry Design Studios 
Take a look at our garden design packages 
Related articles
Vertical gardening – how to make the most of small spaces
Design tips to help you fall in love with your small garden